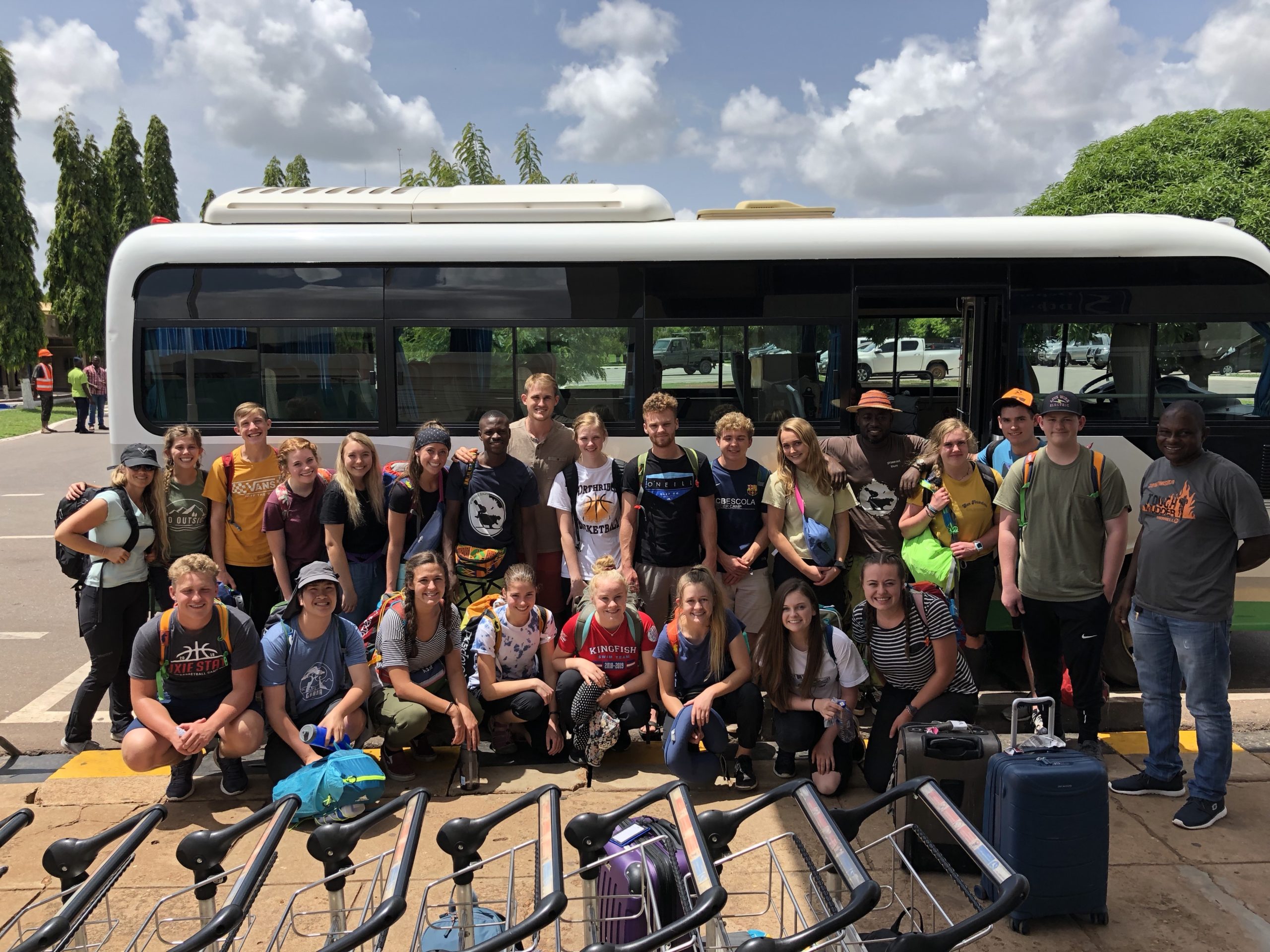 Ghana Group Tours
Why Group Tours Could Be Your Best Option To See How Beautiful Ghana Is
Getting the opportunity to go and see breathtaking sceneries, heritage sites, and witness the daily lives of Ghanaians is a wonderful experience that you can't really put a price tag on. The experience will be a personal memory that you will appreciate throughout your life. And because sometimes it takes quite a long time to plan and save money before you embark on the adventure you've always dreamt of, a group tour gives you options that make planning and going on a tour less stressful, fun, and memorable.
Not only do you get to be with wonderful people on a group tour, but you also get to share your whole experience with these lovely people.
The Ghana group tour packages that Grassroot Tours offers are affordable, adventurous, and memorable to such an extent that people that have experienced it had this to say:
"Without Grassroot Tours, I wouldn't have seen such beautiful places in Ghana with my husband and 3 teenage daughters. There's still much to see so I'm going to plan so that the whole family can visit again next summer"
"We wanted to give the Science Quiz team a thrilling treat that will become a cherished memory for life. And one of the teachers recommended a trip to Ghana. Not knowing what to really expect, we packed our bags and headed to this wonderful West African country. Thanks to Grassroot Tours the students wanted to extend their stay and literally visit every tourist attraction site in Ghana that came up in the results when they searched on Google. We couldn't have gone to a much better place."
"The group tour packages make it simple to plan all your trip especially when you have to go with about 15 people. But thanks to Michael and his team, I have been recommended for a promotion for organizing such a wonderful company vacation in this beautiful tropical country."
What made these people have so much fun touring the beautiful sceneries and tourist sites in Ghana, a group that some even wanted to return as well as recommend it to their loved ones?
You will find out as you enjoy reading about why you should consider going on a group tour in Ghana to see the unique tourist attractions that can't be found anywhere in the world except in Ghana, and how Grassroot Tours can plan and create a custom-made tour for your adventure-seeking group.
What's So Amazing about Ghana's Tourists Sites
Without a doubt, Ghana is one of the most visited countries in Africa by tourists. This is an indication that there are really cool places to see in Ghana, as well as the wild adventure that you can possibly think of.
You might ask, "What's so amazing about the waterfalls, mountains, natural parks, heritage sites, and other tourist attractions in Ghana. I can see these in other countries so why should I pay attention to the ones in Ghana?
Sometimes the fun you derive as a tourist is not only just visiting places that you probably saw on a Google search page, in a YouTube video or friend talked about, the story behind those places are what makes the journey exciting, thrilling and worth each moment spent there. That's exactly what you will get to experience in Ghana, unique stories behind every tourist attraction you will visit.
Have You Seen It All
Even if you think you have seen the type of tourist attractions in this evergreen tropical country in other parts of the world, you haven't yet experienced Ghana. Patiently wait until you are blown away by Ghana's breathtaking tourist attraction.
No matter what your group is looking for, whether it is a never before experienced vacation from home, a getaway in a secluded wild resort, a night in a wildlife sanctuary, whatever it is that you want, let us handle the planning including how to get you and your group there and thrill you with what you've probably only dreamed of.
Ghana Group Tour Packages
Grassroot Tours has group tour packages for every group no matter the number of people. Our Ghana group tour packages have been categorized into three namely small, medium, and large.
The Small Group Tour package is meant for a group that is less than 10. This can be a family and friends and any other group of people that aren't up to 10. Because this group is small, each person gets to enjoy the travel and interaction with Grassroot Tours as if they are solo traveling with tour guides.
This is not to say that people that partake in the other group tour packages don't experience as much as they would with the small group tour package. Additionally, as far numbers are concerned, each member of this group gets to take turns several times on a fun activity as long as the tour lasts.
Medium Group Tour package is meant for a group with a number of 10 to 20 people. Such a group will still have fun on their tour and get the luxury of making good memories with people of diverse backgrounds while they still enjoy every single moment of the trip.
Any group of people with a number of more than 20 have the Large Group Tour package designed to meet their needs. One of the amazing things about going on a group adventure is sharing every fun moment and experience with wonderful humans that have great personalities and strongly believe in traveling the world in order to tick off every single tourist attraction on their bucket list.
Why Group Tours
There are nice perks associated with group tours. And guess what, everyone loves good things.
Just like you would want to coexist in this world with other people because of benefits we derive as humans from each other, so would you love to embark on an amazing if not the best adventure of your life with someone including a loved one, family, friends, or like-minded people.
The reasons below are why you would want to travel with a group…
You Get Help When Planning
If you've ever traveled then you would know that planning a trip to see that amazing place that you have probably been saving a whole year for could be really stressful. The planning alone can make you quit on your decision to go and tour that lovely country with breathtaking sceneries. But if you travel with a group then you get the luxury of not having to do all the planning yourself.
What's even better is having people be responsible for making sure you enjoy every part of the trip you are partaking in. And mostly this luxury comes with being on a group tour. Again, there is less to zero persons that wouldn't want to be guided when touring a country they have never traveled to.
Group tours help you share certain responsibilities so that you won't be overwhelmed. And when you have fewer responsibilities and less planning to do, you enjoy every moment of the tour as children do when their parents take them to the amusement park.
Experience with Like-Minded People
Memories made when traveling with a group are much fun and make telling the story of your adventure to others more interesting. This is one thing that is arguably a shortcoming of solo travel. The experience with people on a group tour creates memories that are likely to bond you together for years to come.
The pictures you take together, the video that was taken of you when you were not aware but glad that it was taken, the picture that was taken of you when you tried the local cuisine with the group, all these are experiences that you will later look back on in life and be glad that you spent time with such wonderful people.
It is Cost-Effective
Group tour packages definitely come with huge discounts that you won't get when you are traveling solo. The discounts are possible because you will share rooms that you would have otherwise paid for alone as well as share the cost of vehicles that will transport you to the tourist sites.
Since you are getting discounts for almost everything and sharing the cost of travel with others, you save some bills in the bank. And what's fun is, your tour guide will get you the best package at the tourist attraction sites. Grassroot Tours is yet to meet someone that hasn't been thrilled on a group tour that we organized.
Make Friends for Life
Friendship is one of the beautiful things anyone can ever ask for. That's because great friendships are like a fortune that never dries up. You can always rely on it.
It takes just a moment that you shared with someone on a tour to be really great friends. Friends that will fly across the world to share personal moments with you whether you are celebrating an achievement, getting married, or unfortunately mourning the death of a loved one.
There have been many stories of people meeting their spouses on group tours, having better job opportunities, or being introduced to a business idea that changes their life. Shouldn't this be the reason why a group tour should be worth your time and resources? Imagine having friends all over the world. That is a priceless asset.
Can be Therapeutic
Having quality human relations and sharing memorable moments with like-minded people can be good for your mental health. And what better way to have this all-important aspect of health than to go on a tour with a group of lovely and open-minded people.
Group tours create an avenue that puts your mental health in the best state that anyone can ever ask for. And what makes it fun is you get to do this with people that want to see the wonders of nature as much as you also want.
Safety of Being in a Group
Having people around will make you feel safer than you would if you were alone. Though your tour guide will make sure you are safe – from the time your plane lands in the country until you say your last goodbyes at the airport when leaving – the group gives you some sort of safety that won't put you on the edge or make you prone to attack by bad people.
You might not be related to the people in the group but at least you have the reassurance that someone's got your back.
Someone to Take Photographs
Capturing the best moments on a vacation is one of the most vital things that make touring a peaceful country like Ghana worth every moment you spend there. When in a group, you will always get someone at any point in time to be behind the camera and press the button to make that shutter sound while you just pose and enjoy the moment. This is something you might not get when you solo travel.
On a group tour, you are often surprised with lovely pictures that were taken when you were not aware during the day tour. And like a magical moment, you are surprised by these awesome pictures when having a group dinner in the evening. Such moments make group tours fun.
Get in Touch with Grassroot Tours today and let's help you plan your group tour in Ghana. You will love the amazing tourist attractions that Ghana has in store for your family, friends, school, or organization.