Accra Tourism
We at Grassroots Tours welcome you to the nation's capital. The city where it never gets boring and at the same time, is never chaotic. The city that supports every kind of lifestyle, conservative or extravagant, without judgement. The seat of power of the country. AKWAABA!
Places to Visit in Accra
Accra is one of the few places in the country where the old and new come together in a peaceful harmony. There are evidences of the past that remind one of the good ol' days. However, this does not in any way deter the modernization of the city. Culture and tradition are upheld here in the city of Accra. 
Things to Do in Accra
There are many things that you can soil your hands with here in Ghana. Some of which are these:
Jamestown
The community gradually got Incorporated into Accra after it emerged in the 17th century. There are many historical places to feast one's eyes on. The community houses some of the colonial homes from the times of the colonial masters. Although this community isn't one of the wealthiest communities in Accra, it remains one of the most active and vibrant ones in the city. It even boasts of having a fishing harbour.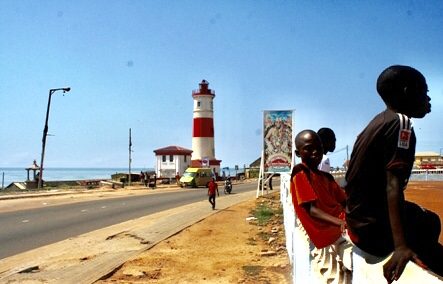 Oxford Street in Osu
This place is always busy with businesses and establishments which often result in tight traffic jams. Here, you will find all classes of bars and restaurants, you'll find stalls that sell almost anything and everything you could ever want. The evening time isn't always a time to sleep here in Oxford as there are clubs and bars where you can unwind after a very long day on the ever busy streets.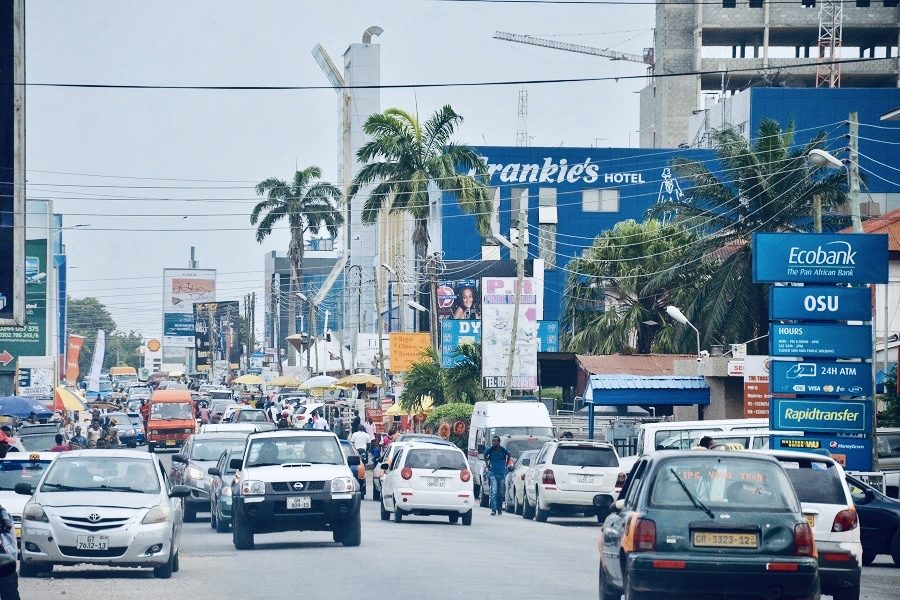 Makola Market
The Makola market is very big, open market where all sorts of trades are found. You might not get a sign post that welcomes you to the market, but you'll know for sure where you are as soon as you get there. There are always hawkers around, places to buy your new and used wears and a never ending number of places where you can buy whatever you want. Makola Market can be intense but it is surely a part of Ghana you must not miss.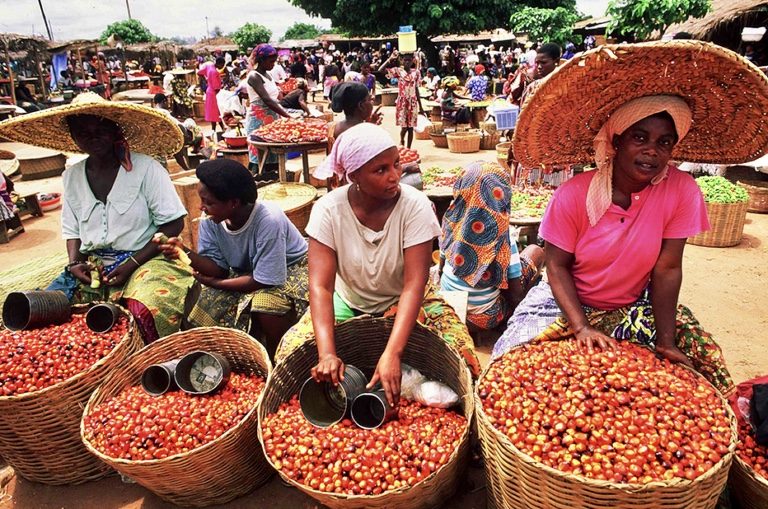 Independence Square
This place is a wide expanse of land. Its importance in history was stamped as being the place where the independence of the country was first declared. The Eternal Flame of African Liberation was lit here by the first president of Ghana, Kwame Nkrumah, and the flame still flickers today. The independence arch was also built here. The square is always mostly empty as it is only reserved for grand occasions and events.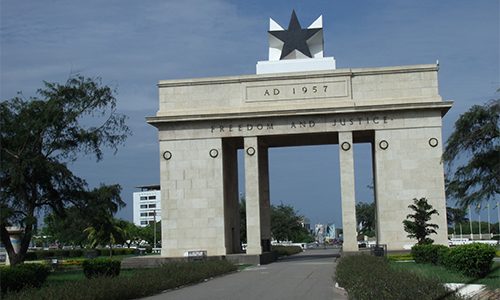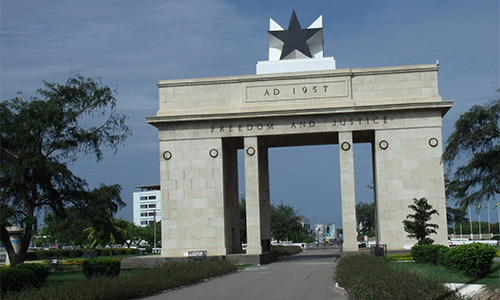 Osu Castle
This used to be the Seat of Government until 2013 before the seat was moved to Flagstaff House. It was built by the Danes in 1659 and still open to visitors till today. However, because of what it used to be, photographs of the interior is prohibited. So if you really want to see what is in it, you have to be there yourself.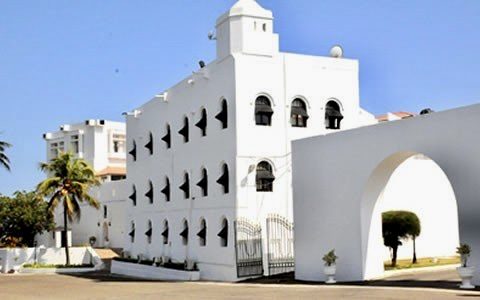 Accra International Conference Center
The conference center has hosted more dignitaries from all over the world than can be counted. The 1600 capacity conference center is where many of Ghana's most important conferences are held.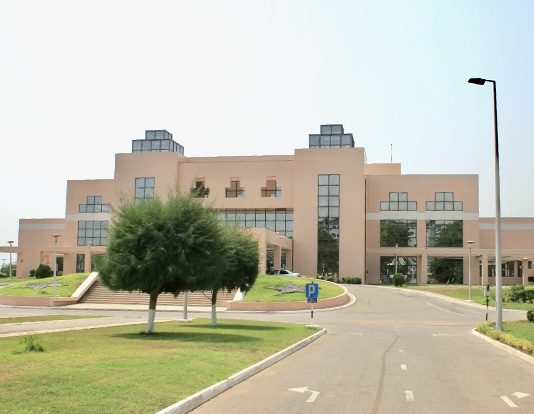 W.E.B Du Bois Memorial Centre for Pan-African Culture
This center was named after the father of Pan-Africanism, William Edward Burghardt Du Bois. He was an African-American civil rights activist who became a citizen of Ghana in the 1960s. He lived in this place with his wife and they were both buried here after they died. The house still contains many of their things like his personal library ans his graduation robe. Surrounding this Mausoleum are restaurants and the research center for Pan African history and culture.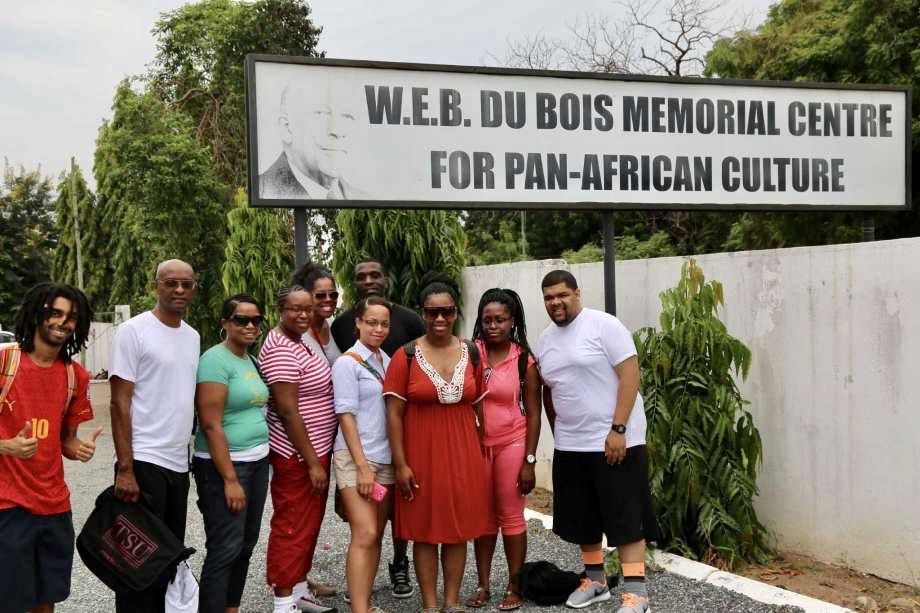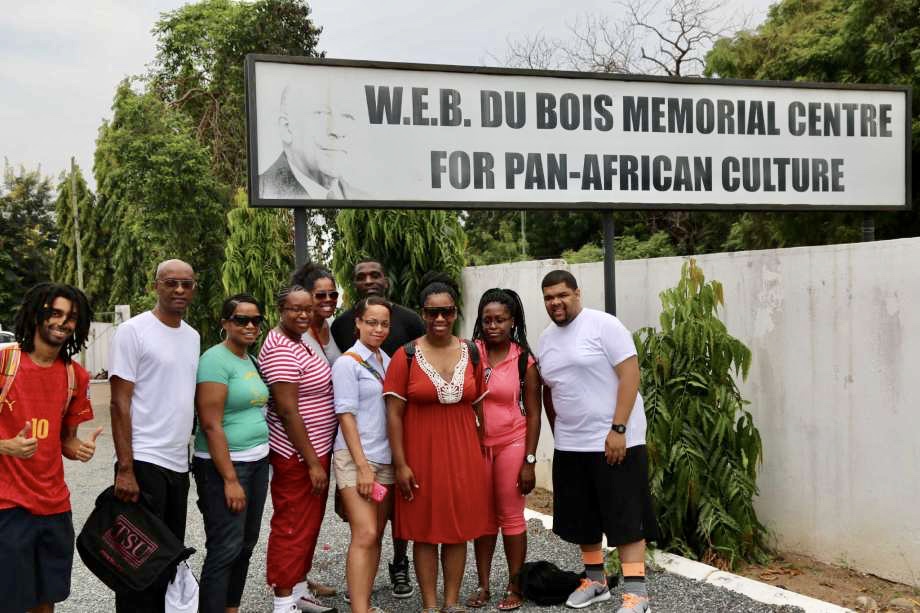 Labadi Beach
This beach is one of the most popular in all of the country. It is always crowded on weekends and filled with many beach ball games and horse riding and many more interesting activities. You'll also find many people just basking under the warm Ghanaian sun. The beach also has its own quiet days, the workdays.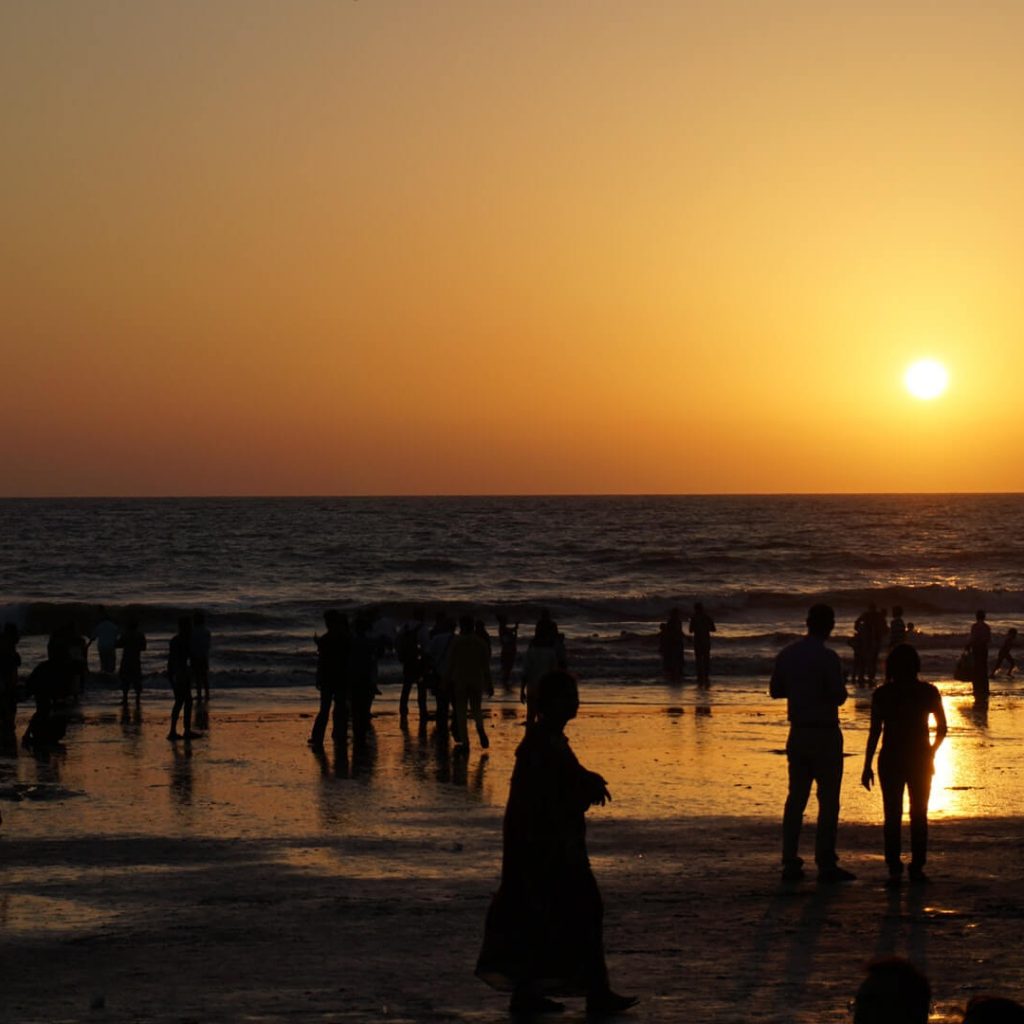 Fancy Coffin Workshop
You will be surprised that this place, as weird as it may sound, still attracts many tourists till today. The coffins they build here can take any shape or look. If one wants their coffin to have the shape of a fish, they just have to place an order and it is done. Some of the shops allow you to watch them while they make these fancy coffins.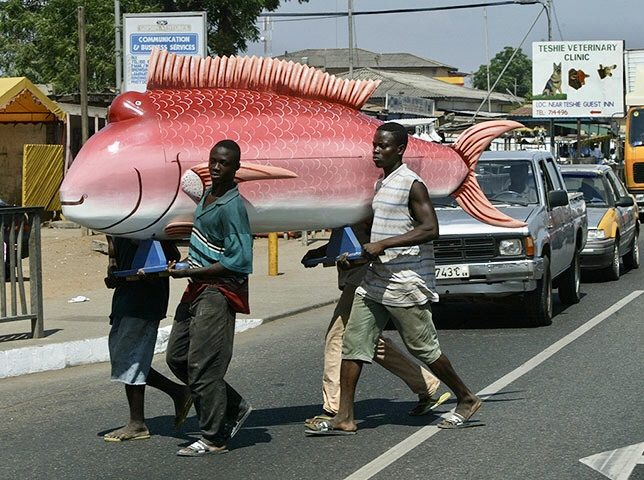 Kwame Nkrumah Memorial Park
Decorated with beautiful gardens, fountains and flowerbeds, this place is surely a nice place to relax and unwind. The park was built in memory of the first president of the country, Kwame Nkrumah himself, who fought for the independence of Ghana. In the center of the park, you will find the graves of the man and his wife. Also in this park is a museum where the things of the former president are kept and put on display. The stories of his campaign for independence is also made known to all in this same museum.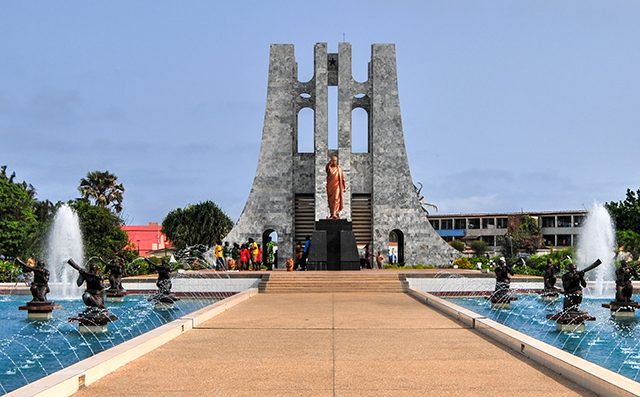 Shai Hills Resource Reserve
The wildlife center sits at the edges of Accra itself, but it is yet the most easily accessible wildlife center in Ghana. The 48km² reserve has 5 hills in it, hence the name. It boasts of about 31 different mammals, 13 reptiles and 17 birds species, waiting to be gazed and marveled at. Of the many mammals that this reserve houses are the baboon troops. These animals are very entertaining but they can be nasty sometimes. They are skilled in the art of thievery so your personal belongings should be kept far away from them.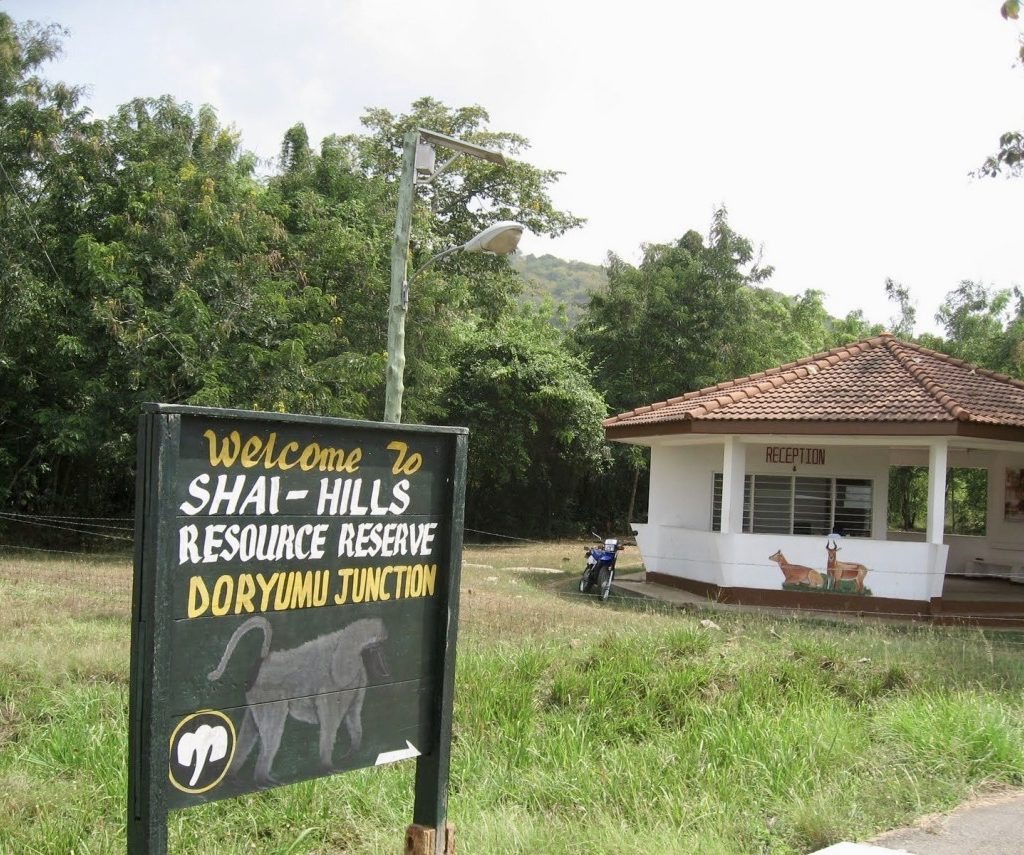 Center for National Culture (Arts center)
Situated right beside the Kwame Nkrumah Memorial Park itself, it is a home for all sorts of arts and exhibitions. It contains a theatre hall where dance groups and actors do their thing. You can get yourself a lot of nice stuff here like beautiful African style clothes, earrings, neck pieces and many other fashion items. There are countless things that will entice you here and it shouldn't be surprising that this place attracts more tourists than most other tourist attractions in the country.