Upper West Region Ghana
The land mass of the Upper West region eats up 3% of the total land mass of Ghana. The communities you will find in this region include the Lobi, Dagarba, Sisala, Vagla and Warla. The region is popular for its unique savannah grasslands that stretch far and wide with Baobab trees standing strong atop the grasslands.
Popular Tourist Sites in Upper West Region of Ghana
Wechiau Hippo Sanctuary
This place is a home to most of the country's hippos. There's nowhere else in the country where you'll find these many hippos in one place. You can go on canoe rides on the river to see the hippos more closely. If you aren't feeling so brave, you can just wander around the place and sight chameleons, monitor lizards, hedgehogs, snakes and many other animals. You can also sight birds in this area as there are up to 200 different bird species nesting in this area alone.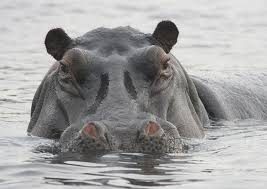 Gbelle Game Reserve
This reserve mainly serves as a home to many endangered animals. These animals are actually kept for reproduction to multiply their numbers and keep them alive for much longer. These animals include hippos, water bucks and some scarce species of birds.