Brong Ahafo Region of Ghana
The region is popular for its many agricultural industries and cocoa farms. Brong Ahafo Region may not be as popular as the Ashanti Region when it comes to tourist attractions but it still holds its own as one of the most beautiful tourist attractions sites in the country. The region is filled with wildlife and cultural attractions that are sure to keep you enticed for as long as your feeble mortal mind can hold it.
Brong Ahafo Region Points of Interest
Kintampo Waterfalls
The waterfall is one of the highest in Ghana, having three main drop points. The waterfall is found on the Pumpum river, one of the smaller rivers that flow from the Black Volta. The waterfall attracts its own healthy number of tourists annually and is still one of the most beautiful waterfalls in Ghana.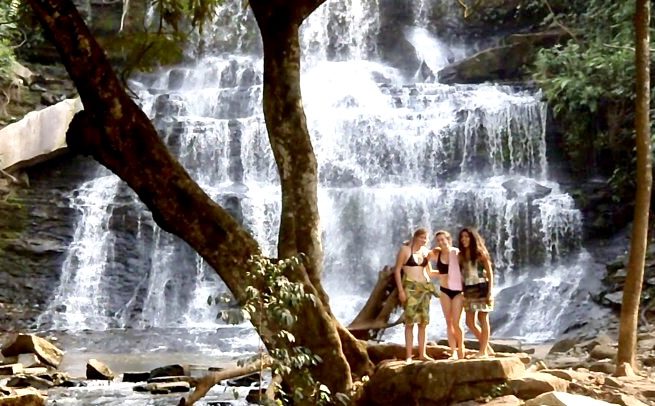 Buabeng Fiema Monkey Sanctuary
Here is another place where monkeys are held with utmost respect in Africa. The monkeys are never killed or harmed because they are said to have some traditional significance to the community. In fact, the community plants fruit trees just for these monkeys. They even go an extra mile in caring for their dead monkeys. They perform funeral rites for these dead monkeys before finally laying them to rest in the cemetery that was specifically built for the sole purpose of keeping dead monkeys. The monkeys you'll find here are the Mona monkeys and the black silky colobus.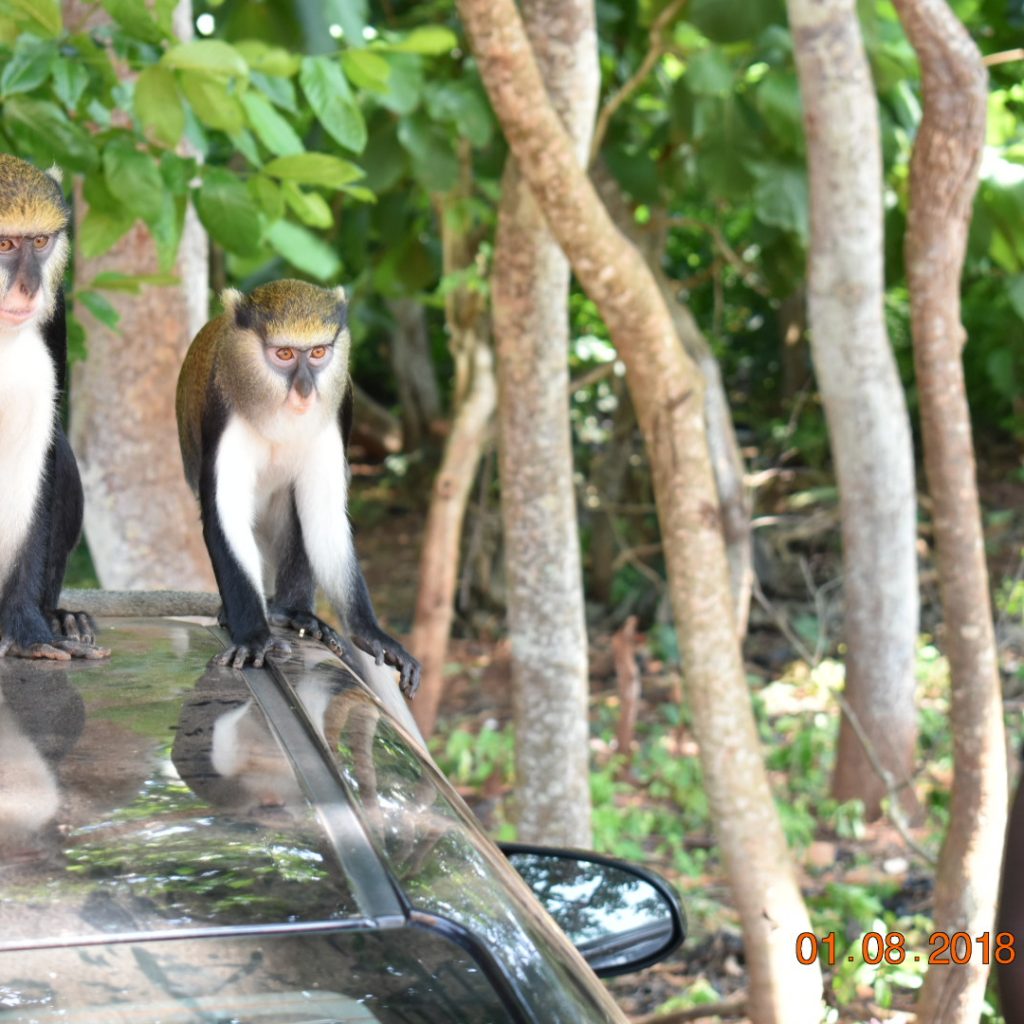 Buoyem Sacred Grove
This site is surrounded by hills on three different sides. The grove is home to many rock caves and different rock formations. Tourists can have fun exploring the caves, hiking the rocks and seeing far and wide from the high vantage point of the rocks. The site has a particular rock that looks like the shape of Africa and another that looks exactly like an umbrella.
Interesting history is tagged with this place as the caves are considered sacred by the people and it was strategically used in the war against the Ashanti.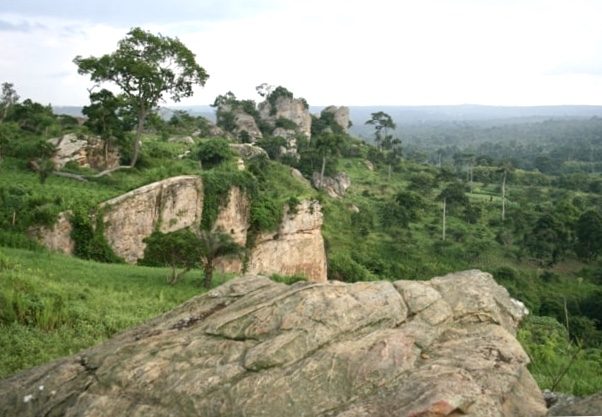 Tano Boase
This grove is also a place to visit as its many beautiful rock formations all look fascinating. The grove is said to be sacred to the people of Tanoboase because the Tano River within the grove is believed to be the dwelling place of Taakora, the greatest of the gods of the Akan people.