Tourist Attractions in Volta Region
If Volta Region was a clothe, it would be a "one size fits all" kind of clothe. This is because it has many of the fascinating attributes that other regions of Ghana have. It is like someone copied every other region and pasted it on the Volta Region. The cultural and natural diversity of the place earned it the name "microcosm of Ghana"
Volta Region Destinations
Wli Waterfalls
Quick fun fact: Wli waterfalls is the tallest waterfall in all of West Africa! You have to descend about 250 steps to see the waterfall from below where the fall looks the most beautiful. You will get lost at the sight of fascinating waters splashing in white on the ground right before you before finally flowing away, leaving you astounded and dazzled.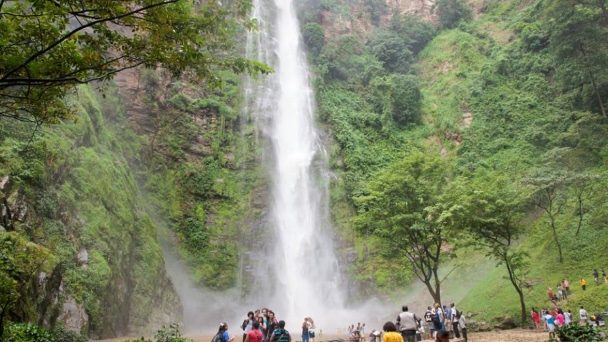 Tafi Atome Monkey Sanctuary
The people of Tafi Atome have a unique way of treating their monkeys. The monkeys are deeply revered by these people because of the traditional significance that is attached to the monkeys. In fact, these people hold funeral rites for dead monkeys before finally burying them in a cemetery that was built for the sole purpose of of keeping dead monkeys. Now, the monkeys are so free with the people so much that they eat from the hands of the people. The Mona monkey is the most prominent monkey species here.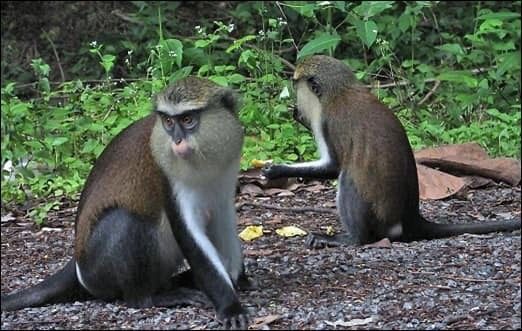 Mount Afadjato And Mount Gemi
Pay a visit to the tallest mountain in all of Ghana, rising to a height of 885 meters into the skies. The second tallest mountain, Mount Gemi is 611meter tall. Mount Afadjato is located very close to Gbledi and Liati Wote near the borders of Togo while Mount Gemi is located at the Amedzofe township.