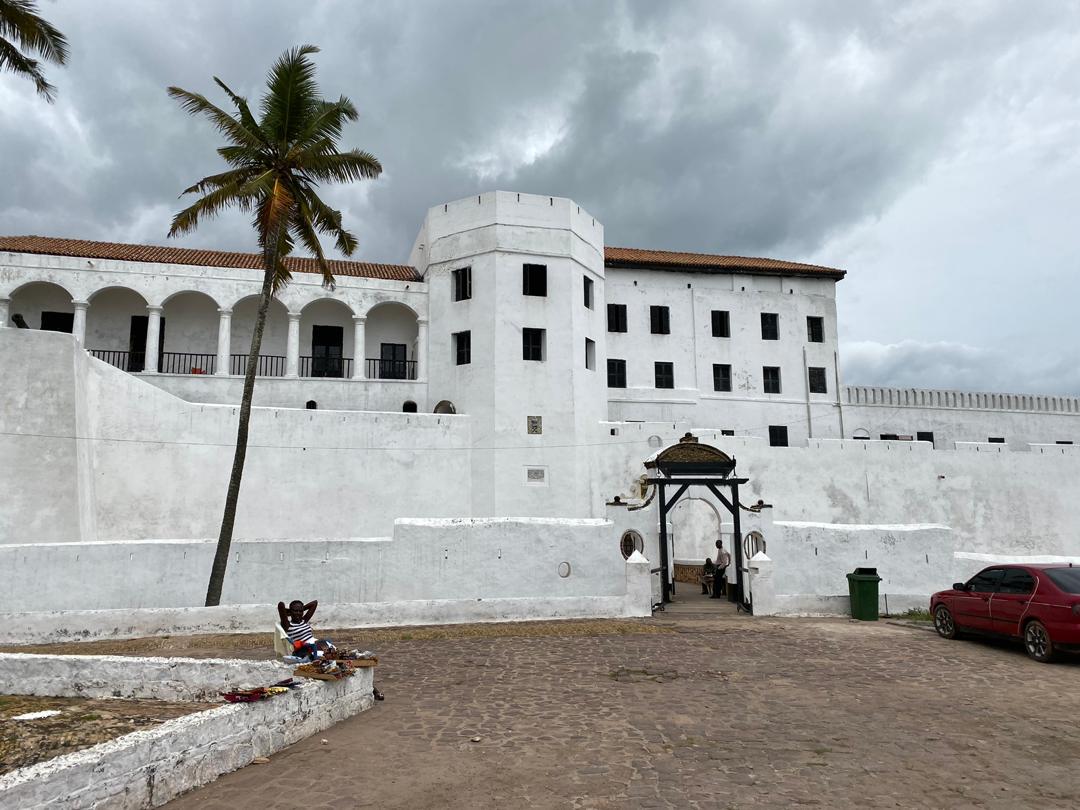 Ghana Tourism – What You Need To Know
Tourism is a vital aspect of Ghana's economy and it is vibrant because travelers want to experience the amazing wonders of this beautiful country and also because Ghana has the infrastructure to smoothly run the tourism industry. Because the country wants to continually improve the services provided by the tourism industry and make Ghana the preferred tourist destination in Africa, a 15 year National Tourism Development Plan has been set. This speaks volumes about how Ghana tourism is being positioned to enormously contribute to the 10% GDP that tourism accounts for globally. 
To ensure that tourism thrives in Ghana, private tourism agencies in the country have partnered with the Ghana Tourism Authority and the Ministry of Tourism to complement each other's work.
According to Forbes, Ghana Tourism Authority reported an increase in the number of visitors in 2019 because that year was declared as the Year Of Return. Though the projected number early on in that year was 500,000 travelers, Ghana received 750,000 to almost 1 million tourists from different countries.
Tourists troop this West African country partly because it has good airports, roads, electricity, and clean water supply which are essential amenities for a stress-free tour and vacation. Not forgetting the reliable and fast internet provided by the telecommunication companies to help travelers connect with the rest of the world and their family back home. There are 4 telecommunication companies in Ghana including Vodafone, Mtn, Airteltigo, and Glo. With your passport as your registration document, you can acquire a sim card of any of these telcos while you're touring in Ghana.
The world is like a book and those who do not travel read only one page. Because Ghanaians understand the need to travel and see places, especially those awesome sceneries and locations with a rich history, travellers  from every part of the world are welcomed.
There are sceneries that you won't find anywhere in the world except Ghana. For instance, the Volta lake is the biggest man-made lake by the total land surface area it occupies. You'll enjoy the heritage tours that take you to places that talk about the unadulterated rich history of Ghanaians and the lifestyle of the locals in that location.
Moving from one tourist site to another in Ghana requires quite good planning which can be made stress-free with the help of a tourism company like Grassroot Tours. We have tour packages that are made to suit your needs as a cherished client. Contact us to have a wonderful tour experience.
Security in Ghana
Ghana is ranked among one of the safest countries in West Africa for tourists. According to the Ghana 2019 Safety and Crime Report by the US Department of State Travel Advisory, the safety of travelers to Ghana is at level 1, meaning it's safe to travel to and tour Ghana, therefore, travelers are advised to exercise normal precautions. 
Just like every major city has some level of vices, cities in Ghana have their fair share of it. Though your tour guide will make sure that you're safe throughout your stay in Ghana, you are your number one safety. 
Consider observing these things in order not to compromise your own safety:   
Avoid conspicuous display of expensive stuff like expensive watches and jewelry

Avoid taxi's with suspicious people (men) especially when you're alone in the night

Avoid going to places alone. Always have someone, either your tour guide or a friend you traveled with, accompany you

Avoid carrying large sums of money. Your tour guide will help you know what amount is just enough to get you through each day

Use a hotel safe to lock anything that's valuable that you can't carry around
Security is something that Grassroot Tours as your tourism agency prioritizes so we make sure wherever we are taking you to and where you stay doesn't pose a risk to your life.
Can You Communicate Effectively in Ghana?
Do you need to speak the local language of Ghanaians before you can tour within the country? No, you don't need to spend so many hours using a language app to learn any Ghanaian language before you decide to come and explore this beautiful country. 
Though there are over 60 languages and dialects spoken by Ghanaians, English is widely spoken in Ghana. The mainly spoken Ghanaian languages are Twi, Ga, Ewe, Dagaare, Gonja, Dangbe, Dagbane, and Nzema. English is widely spoken because the primary language used to educate Ghanaians from infancy to the university is English, so you will be ok communicating wherever you find yourself in Ghana.
Food to Eat When Traveling in Ghana
One of the reasons why the tourism industry in Ghana has flourished is because no matter which country you're coming from, you'll get your country's cuisine to feast on. There are restaurants that you can visit and give your tummy the food it craves for.
Though everyone would love to always eat the kind of food they are accustomed to but your tour won't be complete without trying any of the savoring Ghanaian traditional dishes. Among these dishes are the favorite Jollof rice that Ghanaians are noted for, Waakye which Ghanaians love to have for breakfast, Tuo Zaafi which originates from Northern part of Ghana, Red Red mostly eaten in the afternoon, Fufu and Soup which is a delicacy of the Ashantis, Banku and Tilapia, Kenkey and Fish, and last but not the least Boiled yam and Garden eggs or Kontomire stew. These are just a few of Ghanaian local cuisines.
You traveled thousands of miles to seek a new adventure in a land that you probably knew nothing about except for what you've read on travel blogs so why not try one of these Ghanaian dishes before returning home. Your tongue will never forget the taste.
Places to Visit
There are numerous places to visit in Ghana that you might be unable to see every place in just one trip. Ghana's tourist attractions are well-distributed in its regions. This will give you the opportunity to explore most of the regions in the country as you go sight-seeing. You'll get to experience wonderful sceneries and travel back home with memories that you'll cherish forever. 
This is what some travelers had to say about their visit to Ghana:
"For the first time, my company decided to visit West Africa for a vacation, and Ghana was our destination. If we were asked to go back in time to decide again which African country to visit, Ghana will still be the number 1 on the list. The sites to see in Ghana are beyond amazing and you'll love the people. A great country with wonderful getaway destinations to relax as well"
"Before I came to Ghana, the plan was to visit just 4 places that were recommended to me by a friend who toured this wonderful country last year. I fell so much in love with these places that I asked the tour guide to recommend other wonderful tourist attractions that will leave me with indelible memories. Long story short, instead of the initial 6 days that I had planned to stay, I ended up spending two weeks before saying goodbye to this peaceful West African country."
Among the places to visit in Ghana are wildlife sanctuaries, sources of water that have interesting history attached, nature's wonder sceneries and other amazing breathtaking tourist attractions. 
Some of the tourist attractions you'll visit have been designated as World Heritage sites. The fact that some of Ghana's tourist attractions have attained this status means the country's tourism industry thrives and has been recognized by the international community. Some of the most visited places in Ghana are the Cape Coast Castle, Kakum National Park, Mole National Park, Lake Volta, Boti and Wli Falls. There are other interesting places that when you visit, you'll be so much entertained that you might want to take something from there that will always remind you of that amazing place.
Heritage Tour
One of the reasons that Ghana's tourism is thriving is because of the heritage tours that top-notch tourism agencies like Grassroot Tours will recommend to you whenever you visit Ghana. These tours will make you feel like you are part of the Ghanaian local community because you'll get to experience the fascinating history that Ghanaians hold dear and the events like the Arts festival called "Chale Wote" and others that are celebrated annually.
There are festivals in Ghana that you might want to witness like the "Akwasidae" which is celebrated by the Ashantis. This tribe used to be a powerful kingdom in the early years of the country. They are still respected and given the recognition that they are due especially to their king who is titled "Otumfuo".
Additionally, there are other festivals celebrated by other tribes in Ghana that you'll love to witness including but not limited to the Aboakyir, Bakatue, Homowo and Odwira festivals. 
Ecotourism
Ecotourism is taken seriously by the Ghana tourism industry because the conservation of the environment and culture is encouraged. Apart from travelers going for sight-seeing and experiencing whatever these places have to offer, no other activities that will harm the fauna, flora, and water bodies in these locations are allowed. Ghana has several places where ecotourism is practiced and some of these places are Tafi Atome Monkey Sanctuary, Kakum National Park, Buabeng Fiema Monkey Sanctuary and Mole National Park.
Accommodation/Hotels to Lodge
Where to lodge when you've left the comfort of your home to another country is a major concern for every traveler. There are hotels in Ghana that can give you the kind of comfort you have in your house back in your country. From 3-star to 5-star hotels, Ghana boasts of hotels that will complement and make you feel like you're having a vacation of a lifetime. The standard of the hotels is just as what's in Europe and the US. And comparatively, the prices of the hotel rooms are affordable.  
Of course, every traveler has a different budget when traveling to explore a wonderful country like Ghana. No matter your budget, Grassroot Tours will help secure the kind of accommodation that you'll appreciate.  
Alternatively, if you prefer Airbnb you can book one with a Superhost when you are traveling Ghana. There are several accommodation options to choose from when you are traveling in Ghana. Choose Grassroot Tours as your reliable tourism agency and let's help you find the kind of accommodation that's clean and safe for travelers to stay.
Transportation
The roads in Ghana are motorable enough to drive in the cities and to the countryside. Grassroot Tours as your tour agency will help make your transportation to the country's tourist attractions stress-free. We will help you rent the kind of vehicle that will be more conducive for traveling to where you want to visit. 
There are different vehicles you can choose from including sedans, 4×4 cars, and mini-buses depending on your preference and whether you're traveling solo or as a group.
Additionally, ride-hailing services like Uber and Bolt operate in Ghana.
You Contribute to Ghana's Tourism Industry
When you travel to Ghana, you don't just check another country on your bucket list, you also help provide jobs for the locals as well as positively impact the country's economy. This could be your own way of helping the world become a better place.
Conclusion
The tourism industry is thriving in Ghana thanks to the need to let the world see how beautiful this lovely country is. Contact Grassroot Tours today and let's help you plan a visit to Ghana as well as positively impact Ghana's tourism.